大阪滞在三日目、流石に行くとこもないしどうしようかなと思っていたらなかなか面白そうな本を発見!
ついでにこれを機に大阪スパイスカレー巡りもしています。
読書と食欲の秋ですな。
昨日の夜中、東京は地震が凄かったみたいですが、皆さん大丈夫でしたか?
さて本日は大阪関目の新しいお店Arte Codaです。
お近くの皆様、是非お越し下さい☆
明日は最終日の北新地です!
On the third day of my stay in Osaka, I found a book that seemed to be interesting when I was wondering what to do!
I also take this opportunity to visit Osaka Spice Curry.
It's autumn for reading and appetite.
It seems that the earthquake was terrible in Tokyo last night, but were you all okay?
Today is Arte Coda, a new shop in Sekime, Osaka.
Everyone near you, please come by all means ☆
Tomorrow is the last day. i'll perform in Kitashinchi!
10/8(金)■□◆◇JAZZ LIVE@Osaka ARTE CODA◇◆□■
成瀬順一(org)、越智巌(g)、弦牧潔(ds)
@大阪ARTE CODA
大阪市城東区5-15-2 06-7504-6638
start 19:00 MC:2500yen
https://artecoda-1.jimdosite.com
中津まるせ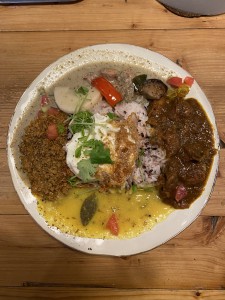 日本橋ノムソンカリー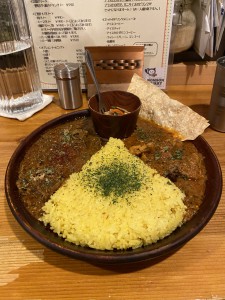 読書の秋