一昨日は名古屋Caballero Clubでした。
お越し頂いた皆様、どうもありがとうございました!
久々のキャバレロで仲間たちにも会えたし新しい出会いもあったしとても楽しい夜でした。
クリスマスツアーも無事終わり、東京に帰ってきました。
しかし、寒いです。
これは年末の新潟が心配です。
さて明日は八王子で熊本さんのカルテットです。
お近くの皆様、是非お越し下さい☆
The day before yesterday was Nagoya Caballero Club.
Thank you to everyone who came!
It was a very fun night because I met my friends at Caballero after a long time and had new encounters.
The Christmas tour is over and I'm back in Tokyo.
But it's cold.
I'm worried about Niigata at the end of the year.
By the way, tomorrow is Hachioji and Kumamoto's quartet.
Everyone near you, please come by all means ☆
12/28(火)■□◆◇Quartet LIVE@Hachioji SAKURAYA COFFEE◇◆□■
熊本泰浩(as)、越智巌(g)、渡部拓実(b) 、岡田朋之(ds)
@八王子サクラヤコーヒー
八王子市八日町10-11 042-621-1955
start 19:00 MC:3000yen
http://www.sakuraya-cafe.jp
今回もたくさんいただきました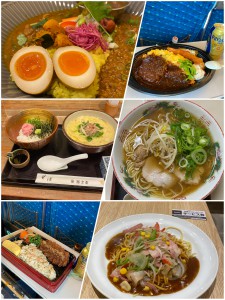 キャバレロも盛り上がりました